How to buy
Welcome to Watex SIA Online Store - https://shop.watex.eu/ ! Here you can buy water filters for various applications as well as their components and other goods for water supply systems. To place an order, you only need to perform a few steps, which are described below:
1. Select the category of goods from the Product Catalog sections on the left hand side you are interested in (for example: Drinking water filters, water softeners, water filter components, reagents, or some other). Add the selected product to the shopping cart.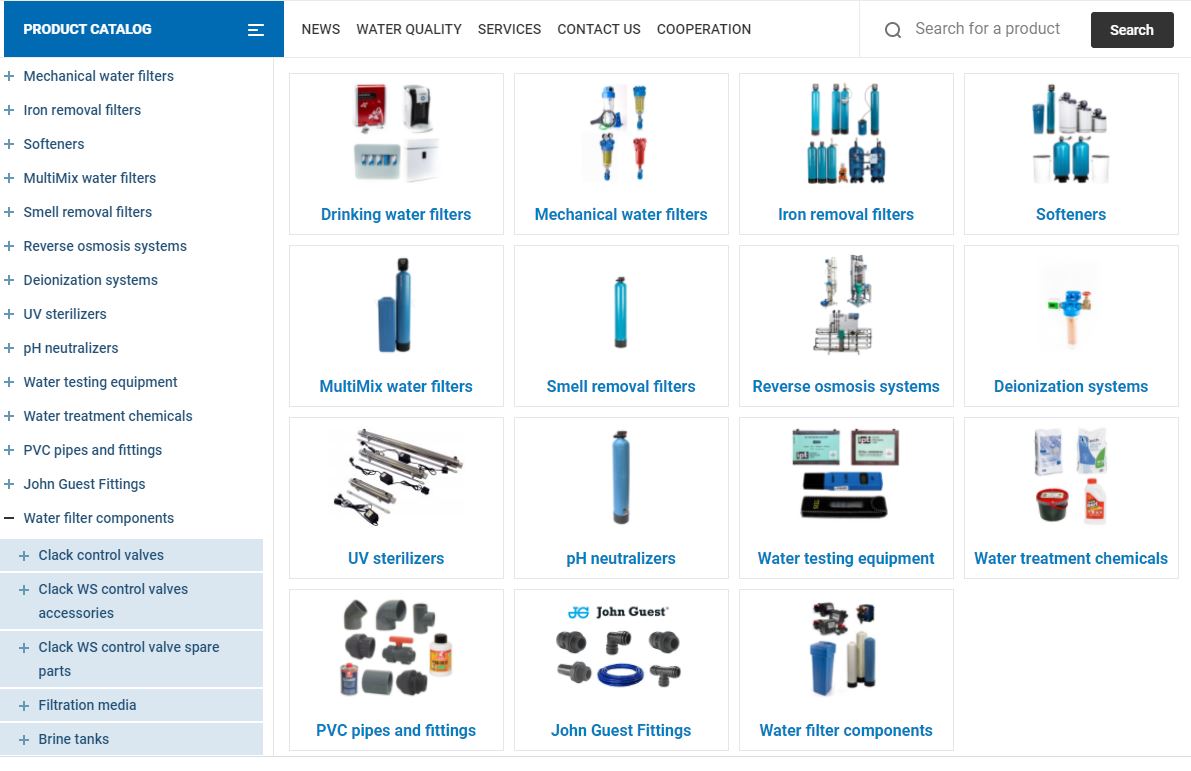 2. Go to the "Your shopping bag" section to view the added items. If you want - you can add additional products by visiting other product categories.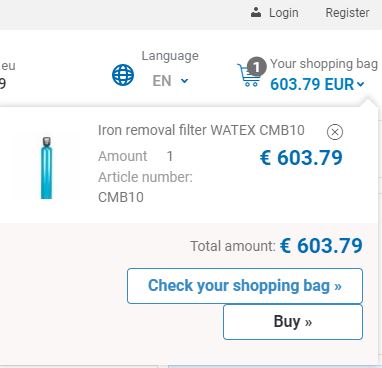 3. When you have selected the products you want, press the "Place an order" button. Registered online store users need to enter their username and password, but unregistered customers need to enter their contact information.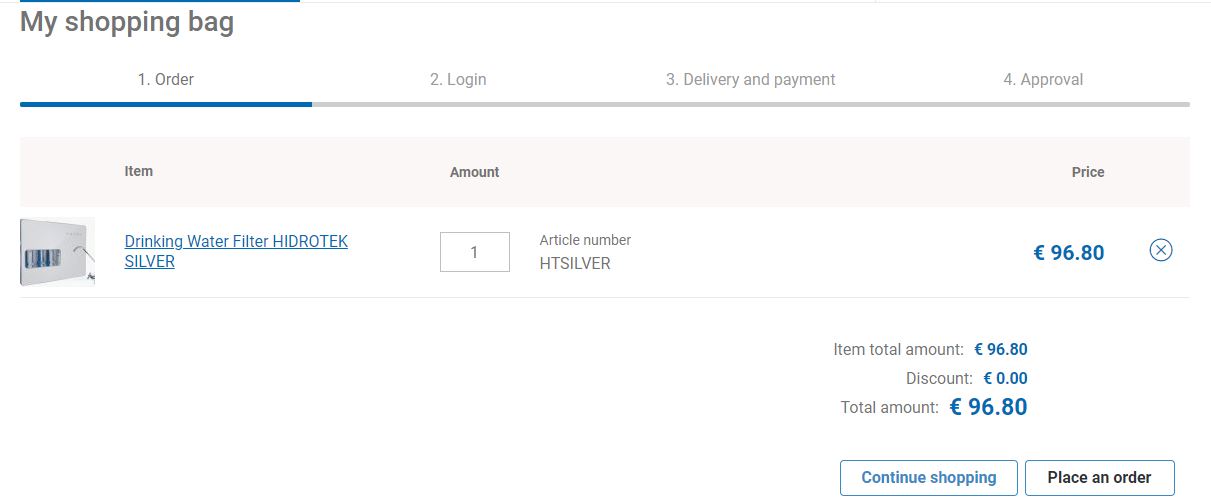 4. For sales in the Baltic countries select one of the delivery options. For export sales (outside of Baltic countries) we offer delivery only after you have placed your order to make sure that the best option is offered.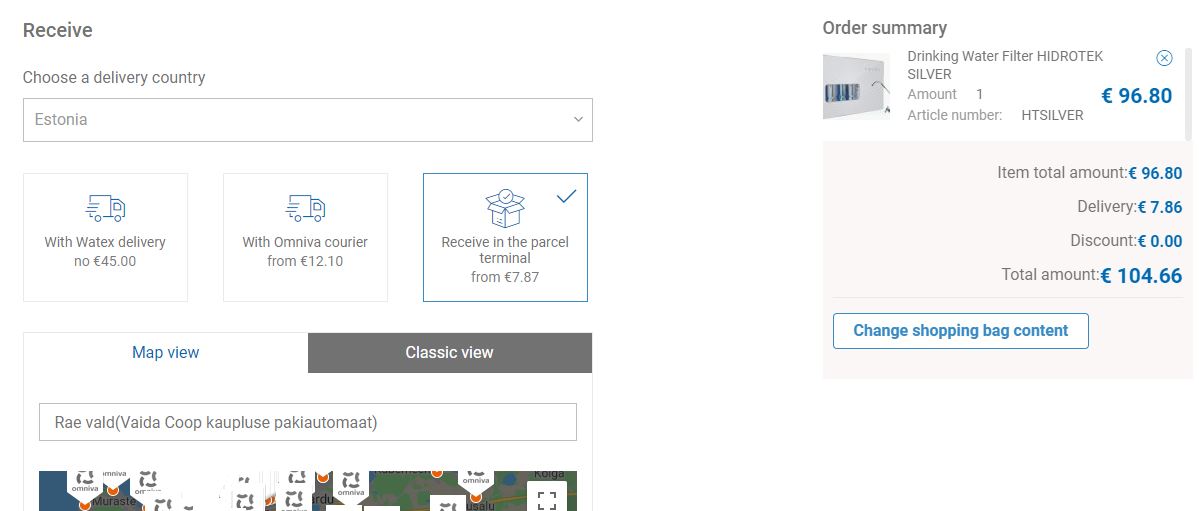 5. For sales in the Baltic countries select one of the payment options seen below. For export sales the payment option is by bank transfer after placing your order. After placing your order a Watex representative will receive your order and then calculate and offer the most suitable, cost-effective option for delivery through telepone conversation or e-mail.

6. Make the payment and the order will be ready for shipping within 1-2 business days.
In case of questions about online store orders, contact client consultant Rihards - +371 27442424; rihards@watex.eu.
For large quantity orders please write your request to the e-mail addres - info@watex.eu.